Levitt Bernstein wins planning for 55-home Old Street scheme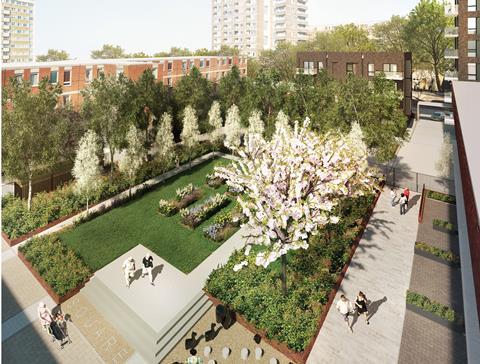 Architecture practice Levitt Bernstein has won planning permission for a 55-home scheme to extend to the Redbrick Estate on Old Street in central London.
Islington Council has green lit three buildings, with 39 of the homes for council social rent and 16 for private sale. The buildings will be built alongside the existing 159-home estate.
Levitt Bernstein said the new homes would deliver improved community and outdoor spaces and better security for residents across the estate.