Firm sees pre-tax jump by more than half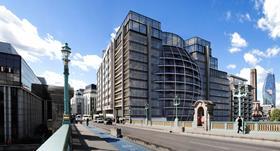 Willmott Dixon has said it has no plans to grow its business through acquisition because firms never know what they're buying.
Just 48 hours after Kier executive Andrew Davies blamed a drastic cost-cutting programme on that firm's spending spree of the past few years, Willmott Dixon group chief executive Rick Willmott said it hadn't splashed out on a rival for nearly three decades.
"The last firm we bought was E Turner & Sons from Cardiff [in 1991] and that now forms the core of our business in the South-west.
"We like controlled growth, we don't like acquisitions. It's notoriously difficult to understand the latent issues of the business you're acquiring because these could change years later."
Willmott said the firm was debt free and Willmott admitted: "Anything that you can do that doesn't require you to have a strategic conversation with a bank, insurers, shareholders allows you to concentrate on running your business."
Turnover in the year to December 2018 was up 4% to £1.3bn with Willmott adding it was targeting a rise of 5-10% this current year.
Around £1.2bn of its business is from building, where typical jobs have a contract value of around £12m.
The firm, which last year carried out a £30m deal to overhaul the East Wing of Alexandra Palace in north London, said the remainder of its business was fit-out work.
Willmott said the firm had opened an office in Birmingham last year to look at fit-out and is hoping for around £50m of business in the region.
It carries out around £150m of fit-out work in London and the South-east and has recently won a deal to refurbish Riverside House (pictured), home to communications regulator Ofcom, at Southwark Bridge Road in central London. It has also carried out work at Twickenham stadium and the Design Museum.
He added the public sector was still spending money on capital projects where there was a population-fuelled need for schemes such as new schools.
Willmott Dixon, which carries out around two-thirds of its work in the public sector, said pre-tax profit was up 55% to £37.5m. Operating margins climbed to 2.8% from 1.9%.
The firm employs 2,200 staff, 440 of whom have been with the business 10 years or longer.