Revenue and profits up at SNC-Lavalin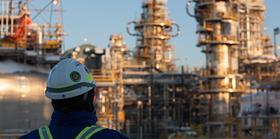 The Canadian construction and engineering business that bought Atkins last summer said it expects to make a further C$120m (£68m) in cost savings from the deal this year.
SNC-Lavalin completed its £2bn takeover last July under a move to bolster its nuclear, rail, transportation and infrastructure businesses, while cutting exposure to the oil and gas industry.
Its chief executive Neil Bruce said the integration, which has already produced cost savings of C$40m (£22.5m), will be completed by the end of this year.
The firm gave a strong outlook for 2018, saying its business would be helped by a full year of Atkins' business.
Revenue at the group business in the year to December 2017 was up nearly 10% to C$9.3bn (£5.2bn) with adjusted EBITDA up 69% to C$629m (£355m).