Atkins Acuity to target £200m turnover within five years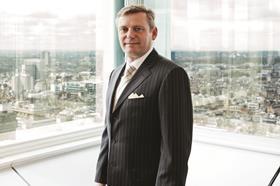 Atkins has launched a new consultancy and wants it to generate £200m turnover within five years.
The new advisory consultant business, called Atkins Acuity, will initially focus on the Middle East, South East Asia and Africa markets in Atkins' core sectors of transport, energy and infrastructure.
It will provide structuring, financing and project preparation, along with its engineering and master planning services, and will target a range of clients including government institutions, civil authorities, international finance institutions, private investors, large corporations and funds.
Atkins has targeted an "aspirational goal" for the new business to hit £200m in revenue "in around a four to five year period".
The firm has made new senior hires from McKinsey, KPMG, Arthur D Little, World Economic Forum, Standard Chartered Bank and the former executive director of the Philippines PPP Unit, to add "structuring and financing skills" to its technical engineering expertise.
It said its new business has already secured work in Turkey, Sri Lanka, Malawi, Kenya, Tanzania, Saudi Arabia and United Arab Emirates, while in Sri Lanka it is advising on the development of flood and drought risk mitigation investment plans.
Commenting on the launch of the new business, Atkins chief executive Uwe Krueger (pictured) said: "We believe governments, corporates and financial institutions alike are frustrated at bottle-necks in programmes and a lack of delivery – the Atkins Acuity end-to-end advisory service is designed to help change that."
The new boss of Atkins Acuity, Dominic Harvey, said the consultant's aim is to "ensure upfront that projects are technically sound, properly structured and bankable in the international market."