Firm hails launch of UK's National Infrastructure Commission in strong overall half-year results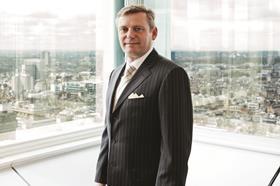 Atkins UK has posted a 28% jump in operating profit in strong overall first-half results for the stock exchange-listed engineer.
Over the six months to September 2015, Atkins' UK division posted an operating profit of £29.1m, up 28% from £22.7m the previous year. The division's revenue increased 7% to £426.4m, up from £398.5m, while its headcount increased to 9,155-strong.
Atkins said the improved UK performance was driven by better trading across its transportation and water, ground and environement businesses compared to "a challenging trading period last year", while its aerospace business began "stabilising" and picked up new business.
The firm also hailed the UK government's creation of the National Infrastructure Commission, which it said would "help build consensus behind the funding and delivery of the UK's critical national infrastructure and harness cross party political support to gain certainty around the infrastructure pipeline".
Atkins subsidiary Faithful+Gould enjoyed "another good first half", it said, buoyed by further appointments through its Scape consulting framework, particularly in the higher education sector.
Overall, Atkins posted a 38% jump in pre-tax profit to £53.8m, up from £39m, while revenue increased 9% to up from £831.4m.
Underlying operating profit - which strips out finance and exceptional costs - increased 11.3% to £59m, up from £53m.
Overall staff numbers increase 4% to 18,609, up from 17,898. The firm's underlying operating margin edged up to 6.5%, up from 6.4%. Atkins' UK operating margin increased to 6.8%, up from 5.7%.
Atkins said it enjoyed a "strong performance" in the Middle East over the half-year, while the firm is "investing for growth" in North America after picking up a major win - a $45m (£30m) highway design contract in Nevada.
In Asia Pacific results were in line with expectations despite "challenging" market conditions in China, while the Energy business endured a "difficult first half" due to the continuing slowdown in the oil and gas markets, although there was good growth in nuclear and power/renewables.
Atkins chief executive Uwe Krueger (pictured) said: "Our outlook for the full year remains unchanged. While short-term market uncertainty exists in some of our sectors, our strategic focus has put us in a strong position to benefit from longer-term growth.
"As urbanisation increases, infrastructure spending across the globe is predicted to grow significantly in the medium-term and we are well placed to benefit from this investment."
Atkins was lead designer on the revamp of Birmingham New Street station, which opened in September.
Speaking to Building, Atkins UK and Europe CEO, Nick Roberts, said the firm has a "calm confidence" around its "encouraging" results.
Roberts highlighted the success of Atkins' transportation business, and said that despite "pipeline uncertainty" over the Network Rail review, rail and road remain "well funded markets."
He said: "While some of the projects might change, CP5 remains a five-year plan and the £38bn is still on the table to be delivered. And of course there is also the government's ambitious roads investment plan."