Manchester-based developer in race to negotiate new banking facilities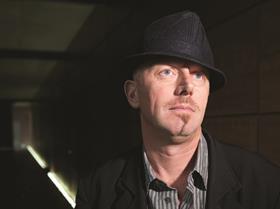 The auditor of developer Urban Splash has said there is "significant doubt" the firm can continue to trade unless it is able to renegotiate over £200m of loans.
In a note to the firm's accounts, Damian Sanders, chartered accountant at Deloitte, said the ongoing renegotiation of £206.8m of loans with the firm's lenders created "material uncertainly" that it could continue as a going concern.
The loans are currently repayable on demand because of a combination of breaches of the firm's banking covenants on £113.6m of loans and other loans being overdue for review.
However, the firm's chairman Tom Bloxham said he remained confident that it could reach a deal with lenders.
"We are fortunate to have funders who have been very supportive of the group through the last three years and are hopeful that we can conclude our negotiations with them in the next few months, putting the group on a sound financial platform for the foreseeable future," he said.
Urban Splash reported a deepening pre-tax loss of £15.4m in the year to 31 March 2012, up from £9.4m in the previous year.
The firm increased turnover to £33.7m up from £29.1m over the period.
Bloxham said: "It has been (another) tough year and we continue to work in a difficult economic environment.
"The general economic malaise and downward pressure on valuations has had an impact on our commercial property portfolio, while the continued lack of availability of mortgage finance has acted as a barrier to potential homebuyers for our residential portfolio."
Bloxham added that the strength of the Urban Splash name would help it, saying it is one of "very few true property brands".
In November last year, the firm announced it would have to cut jobs because of a drop in workload. This followed the departure in October, of two Urban Splash directors including deputy chief executive Nick Johnson.