Firm re-jigs board after saying interim losses will grow in 2018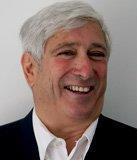 The country's only listed architect has said it expects to sink further into the red in the first half of 2018.
Aukett Swanke posted a pre-tax loss of £358,000 in the six months to March 2017 but in a trading update the firm said losses in the six months to March 2018 will be higher.
It added: "We expect a larger loss in the first half compared to last year, followed by a profit in the second half."
Aukett Swanke, which last year completed work to turn the grade II* listed former Port of London Authority Building into a hotel, said 2018 would be loss-making with the firm flagging up problems in the UK market.
The firm, which also operates in the Middle East, Turkey, German and Russia, announced a shake-up of its board.
Andrew Murdoch and Nick Pell have stepped down with Murdoch now based full time in Dubai where he is chairman of the architect's Middle East business. Pell has been tasked with expanding the firm's clients in the Russia and China interior design markets.
The changes have also seen the managing director of its international business Robert Fry join the board while chairman Anthony Simmonds (pictured) steps down next March after seven years in the post and 10 in total as a non-exec at the firm.
In January, Aukett Swanke revealed it had racked up a £325,000 pre-tax loss in the year to September 2017, compared with the £927,000 pre-tax profit it posted for the same period in 2016. Turnover during the period fell 12% to £18.4m.