Loss-making practice has seen UK workloads collapse in past two years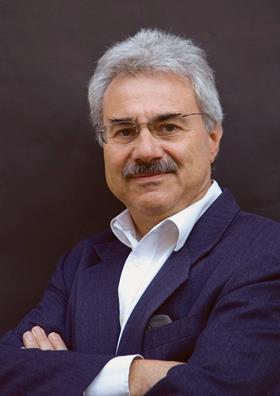 Struggling architect Aukett Swanke has said company veteran Raul Curiel will be re-joining its board next week and taking over as chairman.
The country's only listed architect posted a bleak set of annual figures last week with the firm sinking deeper into the red last year, racking up a £2.5m pre-tax loss.
The 72-year-old Curiel (pictured) is a former chairman of Fitzroy Robinson, having first joined the business back in 1978 becoming chairman in 2002.
European managing director of its successor Aukett Fitzroy Robinson and a non-executive director of the group until 2010. He retired back in 2015.
Current chair Anthony Simmonds steps down at next month's AGM as does chief financial officer Beverley Wright after four years.
Uruguay-born Curiel also has a 5.6% stake in the business and in a statement announcing his arrival, the firm said: "The Board is delighted that he has agreed to accept this post where his long history and unique experience within the group's operations will prove invaluable as the group's restructuring continues during this long period of adverse trading conditions.
"His experience overseas is particularly welcome and relevant in this volatile economic and political climate."
Announcing its 2018 results, the 330-strong firm said sluggish UK activity caused by Brexit uncertainty as well as a slowdown in the UAE meant that annual losses had ballooned from the £325,000 posted in 2017.
Revenue in the year to September 2018 slumped 22% to £14.4m with its workloads in the UK collapsing 45% over the past two years to stand at the firm's 2018 year end at £6.6m – down from the £12.1m it posted in 2016.
Aukett Swanke said its UK arm racked up losses of £1.5m, half of which was put down to unsuccessful bid costs.