Robertson and Graham are also working on the 300-bed coronavirus facility set to open by middle of month

Balfour Beatty and Kier have been appointed principal contractor to build a temporary hospital in Glasgow.
The pair will transform the city's Scottish Events Campus' exhibition centre into the new complex for the Scottish government.
Robertson and Graham are also working on the project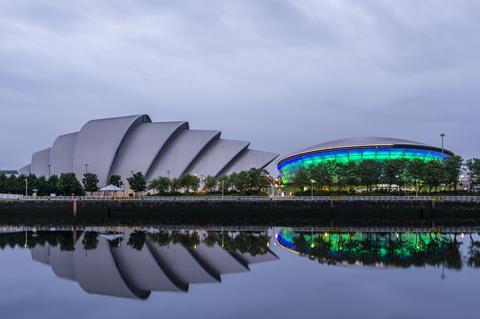 The hospital is being built as a precautionary measure to provide extra patient capacity and flexibility for NHS Scotland during the covid-19 pandemic.
If necessary, the facility will initially be used by patients who have been through hospital treatment and are recovering from their symptoms.
The 300-bed clinical facility will be built in two weeks. Work began earlier this week.
>> Interserve and Bam among firms building emergency coronavirus hospitals
>> Search under way for contractors to help out NHS
The job includes laying 25,000m² of vinyl flooring, constructing sterile temporary wards and installing and commissioning life-saving oxygen and gas systems.
Balfour's M&E arm Balfour Beatty Kilpatrick is also working on the project.
All works will be carried out strictly adhering to the site operating procedure set up by the Construction Leadership Council.
Unlike its counterparts in England, which have been named after Florence Nightingale, the Glasgow facility will be known as the Louisa Jordan Hospital.
Jordan was a Scottish nurse who served during the First World War.
Other field hospitals being built to cope with the coronavirus outbreak include 500 beds in Harrogate, North Yorkshire, 1,000 each in Manchester and Bristol and 2,000 each in Birmingham and Cardiff. The first 500 beds at the 4,000 bed NHS Nightingale hospital at London's ExCel Centre were opened earlier today. Principal contractor on this scheme was London firm CFES.