Base in Norfolk will be home to UK's first F-35 Lightning II aircraft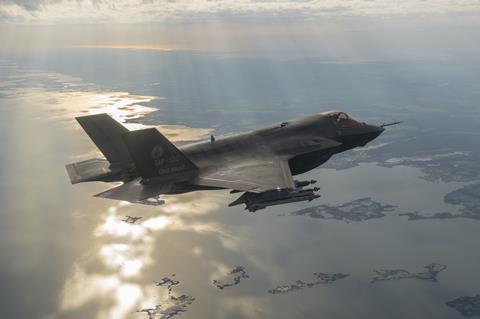 Balfour Beatty has won an £82.5m deal to build engineering and training facilities at RAF Marham in Norfolk for BAE Systems.
Construction work will start this month and is expected to be completed by summer 2018, in time for the arrival of the UK's first F-35 Lightning II aircraft.
It comes after the then-defence secretary Philip Hammond said in March 2013 that RAF Marham would become the main operating station for the UK's fleet of F-35 Lightning II jets.
The F-35 is a highly anticipated fighter jet which is due to be completed by 2018, and has been described as the most expensive military weapons program in history.
Balfour will construct three new facilities at RAF Marham: an integrated training centre; a logistics operations centre; and maintenance and finishing facility.
The contractor said it has planned to channel a minimum of £25m of project spend via SMEs, and also said it would use digital tools including 4D modelling and BIM throughout construction.