Deal comes the day after announcement of new CEO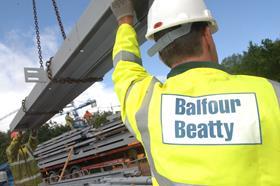 Troubled contractor Balfour Beatty has won a £329m contract in the US to expand the Texas Medical Center in Houston.
The contract, one of more than 200 for the Memorial Hermann Healthcare system over 27 years, will see Balfour Beatty build a 17-storey hospital, implement a building control system for the entire campus and ensure all hospital services function fully throughout a four year construction timeframe.
The hospital will include 24 additional operating theatres, further emergency rooms and intensive care wards, 160 new patient beds and six floors to further expand both wards and operating facilities.
The good news for Balfour Beatty comes a day after shares rallied with the announcement of the appointment of Qinetiq chief executive Leo Quinn to be its new group chief executive.
Mark Layman, CEO of Balfour Beatty's US construction business, said: "A project of this complexity requires state-of-the-art construction methodology to ensure the ongoing health services are not disrupted. We will use the latest construction techniques, pre-fabricate off-site as much as possible and use digital technology to deliver this project efficiently."