Architect on the job is Feilden Clegg Bradley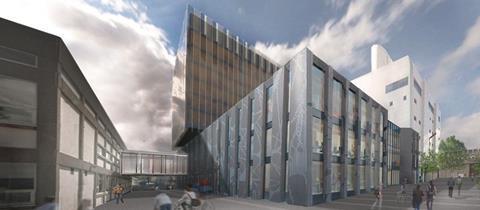 The University of Edinburgh has handed Balfour Beatty a £67m contract to revamp and expand its biology building.
The contractor will fully re-clad an 11-storey tower, which is known as the Darwin Building.
Work will provide 20,000m2 of research facilities including specialist research labs, a large biological resources facility, as well as primary and secondary wet and dry labs with associated spaces.
Balfour Beatty will also carry out a three-storey extension housing a lecture theatre, seminar spaces meeting rooms and a cafe.
The scheme has been designed by architect Feilden Clegg Bradley Studios.
In the contract award notice published to the Official Journal of the European Union, the university set it expected the Darwin Building to be ready for re-occupation in autumn 2020.