Contractor one of three firms ordered to pay more than £1m following 2012 incident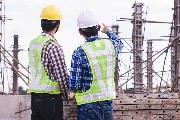 Balfour Beatty and two other companies have been fined more than £1m after workers were exposed to asbestos during a refurbishment of a London school five years ago.
Back in July 2012, a worker removed part of a suspended ceiling in one of the ground floor refurbished rooms at St Mary's school in Waltham Forest identifying possible asbestos containing materials. Asbestos fibres were subsequently found in numerous areas in the school.
A Health and Safety Executive (HSE) investigation found that although an asbestos survey was completed, there were multiple caveats and disclaimers which were not appropriately checked.
Main contractor on the project Balfour Beatty Regional Construction (previously Mansell Construction Services) of Canary Wharf was fined £500,000 and ordered to pay costs of over £32,000 after pleading guilty to safety breaches at Southwark Crown Court.
Norfolk-based consultancy NPS London Ltd, which was contracted by Waltham Forest council to manage development and refurbishment of its estate, was also fined £370,000 and ordered to pay over £32,000 in costs, while Squibb Group Ltd while Essex firm Squibb Group Ltd was fined £400,000 and ordered to pay costs of £175,000.
HSE inspector Sarah Robinson said: "The principal contractor and contractors on site did not review the survey report in detail, and did not take into consideration the multitude of caveats.
"Therefore the work undertaken did not adopt the high standards of control expected for working where there was the potential to expose workers to asbestos."
A spokesperson for Squibb Group said: "Squibb Group Ltd is disappointed at its conviction and the sentence imposed by the court. The company is considering with its lawyers an appeal over the conviction and in the circumstances we can only make a few comments at this stage."
The firm added: "Squibb Group attended this site on 24th July 2012. Squibb Group site manager undertook the Mansell site induction which including reviewing the UCAS accredited Redhill refurbishment and demolition survey and MPS asbestos management plan. No physical works had commenced on site when he lifted a single suspended ceiling tile in the room, a room that had no recorded asbestos within it and asbestos debris landed on him.
"On discovering asbestos the Squibb Group Ltd site manager followed the company prescribed procedures and closed the site down to ensure there was no possibility of the spread of asbestos to anyone else.
"As was stated at the trial Squibb Group Ltd have been in existence for nearly 70 years and had an unblemished record. This is due to our commitment as an organisation to attending and maintaining our high standards of health and safety management."
In a statement, NPS London said: "This was an isolated incident dating back more than five years and the revised company policies and procedures dealing with asbestos surveys and removal, which have been in place for some time, are working well.
We recognised our failings in this case, have apologised to the court and done everything we can to assist the Health and Safety Executive with its enquiries. The robust steps taken, since this happened in 2012, are in place to prevent a reoccurrence of this type of incident happening again."
In a statement, Balfour Beatty said: "The safety of the public and our workforce is always our primary concern. We have expressed our regret that our high standards fell short on this occasion and reaffirm that lessons have been learnt as a result of this issue and shared across our business."