Initiative comes as firm issues upbeat trading update
Balfour Beatty has launched a new sustainability strategy as the firm said today the impact of covid-19 on its business was receding.
The firm said the new initiative will focus on three core areas – the environment, materials and communities – with each assigned a target of being an achieved 2040 ambition and applies to the company's business across the UK, US and Hong Kong.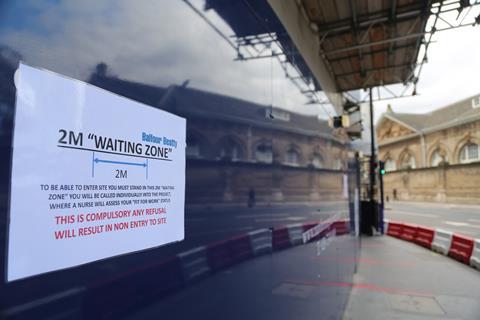 The country's biggest contractor is aiming to be beyond net zero, generating zero waste and positively impact more than one million people by the target date.
It said it will be reporting annually on its progress and against clearly defined 2030 targets to ensure the group stays on track.
Responding to the new strategy, prime minister Boris Johnson said: "Fantastic to see yet another leading British business set out both an impressive net zero target and the necessary short-term action to meet it."
Meanwhile, the firm has said the impact of the covid-19 pandemic on its business was lessening in an upbeat trading update this morning.
Chief executive Leo Quinn said: "As the impact of covid-19 reduces, we are seeing positive momentum across the business."
The firm said it expected to pay a final dividend on the back of its 2020 results which are set to be published on 10 March next year.
The firm said turnover would be flat at £8.4bn with operating profit recovering to a similar level it posted last year which was £159m. In the first half of this year the firm sank to a £26m pre-tax loss but chief executive Leo Quinn said the impact of the covid-19 pandemic on its business was now receding.
It added that its order book will have jumped to £17bn from last year's £14.3bn on the back of HS2 get the green light.
Balfour said its average monthly net cash position was £500m – up from previous forecasts of between £430m and £460m.