Balfour Beatty has won a £78m job to build a new light rail line in Charlotte, North Carolina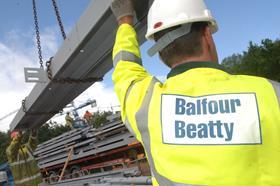 The firm said is US arm Balfour Beatty Infrastructure, Inc (BBII) was awarded the £78m(US $131m) contract by the City of Charlotte.
The contract is to build the track and systems components for the new Charlotte Area Transit System (CATS) LYNX Blue Line Extension.
This contract isin addition to the £63m (US $106m) contract the firm won in February for the Blue Line Capacity Expansion Project.
The Blue Line extends Charlotte's LYNX light rail system 9.3 miles northeast through the North Davidson and University areas, terminating at the UNC Charlotte campus.
Construction is due to start in July 2014 and should be completed in December 2016.