Firm says it is 'making progress' on completing problem London resi jobs
Balfour Beatty has said it remains on track to match 2019's underlying profit.
In a trading update this morning, the country's biggest builder said it expected to post an underlying operating profit of £172m this year.
In August, the firm said its UK construction business had suffered a £23m loss in the first half, adding that problems on a number of fixed-price residential projects in central London meant it was pulling out of the sector.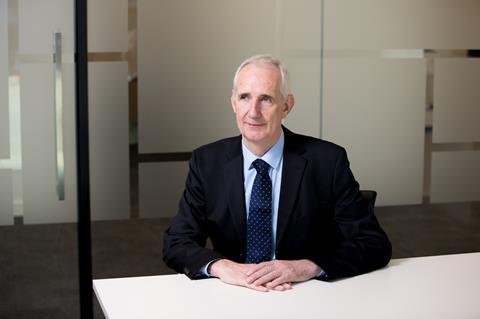 At the time, it said a problem with cladding on one high-rise project could cost it £50m to put right. It declined to name the job only to say it won the deal in 2013. In June of that year, it landed a £110m scheme to build a 43-storey block called Providence Tower for Ballymore.
In this morning's update, Balfour Beatty said "progress [was] being made on the central London property projects" and added: "One reached practical completion in the fourth quarter of this year and the remaining two contracts are still performing in line with the group's expectations."
It said trading at its US construction business had returned to pre-pandemic levels although the group's order book will be down on last year. The firm said it would be around £15.5bn this year, £900m less than at the end of 2020.
And the firm's support services business, which had its target margins increased over the summer from 3%-5% to 6%-8%, was meeting expectations, it said.
Chief executive Leo Quinn said: "We are strongly positioned in three geographies where fiscal expansion, green infrastructure growth and, in the US, public private partnerships all play to our unique engineering capability."
Average monthly net cash is expected to be over £650m for the full year, up from the £611m in the first half and more than 20% higher than the £527m at the end of last year. It said it had extended a £375m revolving credit facility until October 2024.