Firm plans £72m offload of Royal Infirmary interest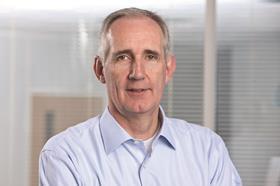 Balfour Beatty has agreed the sale off its 50% holding in the Edinburgh Royal Infirmary PPP.

It said investor Equitix would purchase the stake for £72m, subject to the right of the PPP co-shareholder to exercise its rights of pre-emption at the proposed sale price.

Balfour Beatty signed a £208m contract with Consort Healthcare for the design, build, finance, and operation of the 872-bed hospital and university medical school in August 1998. The project is now in year 12 of its 25-year operational phase.
Balfour Beatty group chief executive Leo Quinn, pictured, said the sale was expected to be completed by mid-June.
"This transaction again underlines the quality of [our] investments portfolio and its ability to generate value for shareholders," he said.
"It also demonstrates our commitment to maintaining a strong balance sheet through self-help as we deliver the first phase of the Build to Last transformation programme."