Five year deal covers highway maintenance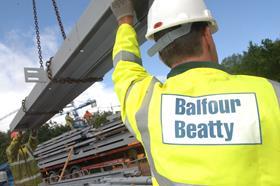 Balfour Beatty has won a £150m highway maintenance contract with Wiltshire council.
The five year contract, which is due to start in June, brings together a range of services previously handled by four different organisations including street lighting, dealing with winter weather, drainage and bridges.
The works will be now carried out by Balfour Beatty Living Places, which had previously held only the street lighting contract.
Employees who currently carry out these services will be transferred to the new contract.
Balfour Beatty chief executive Ian Tyler said: "We are delighted to be able to build on our existing relationship with Wiltshire council. We have shown once again the breadth of our skills and experience and that we can deliver for local authorities on a wide range of services."