Ian Tyler to hand over to deputy Andrew McNaughton in March, contractor announces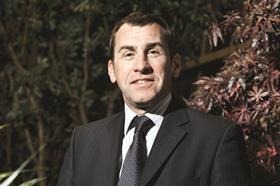 Balfour Beatty's chief executive Ian Tyler has stepped down and will be replaced in the job by colleague Andrew McNaughton.
In a statement, the UK's largest contractor said that McNaughton (pictured left) - who is currently deputy chief executive and chief operating officer - would take the reins from 31 March.
Tyler, who has led the group for eight years, will remain with the company until the end of April to "ensure a smooth transition", the firm said.
Under Tyler (pictured below left), Balfour Beatty has trebled in size and has diversified globally through acquisitions such as Parsons Brinckerhoff in 2009.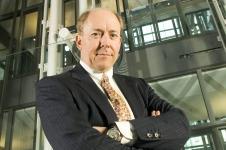 More recently he has overseen the ongoing restructuring over the past year and a profit warning two months ago which saw a sharp drop in shareprice.
Chairman Steve Marshall, said "The board is delighted that someone of Andrew's calibre has developed from within the business and is now ready to take over the role of chief executive from Ian.
"Andrew has a deep understanding of our customers and operations, and the relentless drive necessary to successfully deliver the strategy that he has been intimately involved in developing.
"On behalf of the Board, I want to say a huge thank you to Ian Tyler for his outstanding contribution to Balfour Beatty during his sixteen-year career with the group, including, the last eight years as chief executive."
Tyler said he is looking forward to "new opportunities outside of Balfour Beatty".
He said: "It has been a great honour to have been Balfour Beatty's chief executive, and to have led such a talented group of people. Together, we have created one of the world's leading infrastructure businesses. After eight years, I believe, the time is right to hand over to Andrew to lead the business in the next stage of its development."
McNaughton said: "I am looking forward to building on the solid platform that we have created and leading us to the next stage of strategic growth."
Panmure Gordon Analyst Andy Brown said under Tyler's leadership Balfour Beatty had undergone a period of dramatic transformation, evolving from a largely UK-based construction business to a global infrastructure and professional services company.
He said although the move was a surprise, McNaughton's appointment was unlikely to herald any major changes to the firm's overall strategy. "McNaughton has been part of the development of their strategy, so we expect they will carry on with what they're doing," he said.
Howard Seymour, Numis Securities analyst, said Tyler had had a "fantastic" period in charge and dismissed suggestions his departure was connected to the firm's November profit warning.
He said McNaughton's appointment was a "natural succession", after he became chief operating officer in 2009 and then deputy chief executive last year. "This is something long in the planning - although it has perhaps come a little earlier than expected," he said.
To read the Balfour Beatty statement in full, click here.