Group sells its facilities maintenance division to French energy group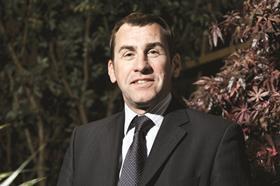 Balfour Beatty has sold its WorkPlace facilities management division to a French energy group for £190m.
In an announcement this morning, Balfour Beatty said the proceeds of the deal, with GDF Suez Energy Services, would allow it to reduce its level of borrowing and strengthen its infrastructure business.
WorkPlace, which provides facilities management services to hospitals, schools and governments, has annual turnover of £650m and employs 15,000 people, according to Balfour Beatty's website.
Chief executive Andrew McNaughton said: "The sale of the UK FM business represents an important step in our evolution as we intensify our focus on infrastructure.
"In addition to finding a good new home for the business, its customers and employees, this transaction has achieved good value and will enable us to allocate more resource to target growth sectors and markets in the future."
Workplace's clients include the Department for Work and Pensions, HM Revenue & Customs and North East Lincolnshire Council as well as the Romec joint venture with the Royal Mail Group, which provides a wide range of technical and building services to Royal Mail, Post Office and Parcelforce Worldwide.
Balfour Beatty said the business is "expected to continue to provide facilities management services to Balfour Beatty's current portfolio of social infrastructure PPP assets in the UK and to collaborate with the Group on the development of its investments in the future".

WorkPlace generated £482 million of revenue in 2012 with operating profit of £21m, and has over 9,000 employees.