Contractor announces final sale of WorkPlace divsion to GDF Suez Energy Services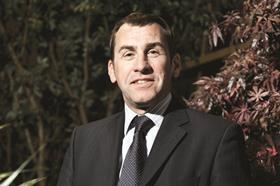 Balfour Beatty has knocked £35m off the price of its facilities management business in its sale to GDF Suez Energy Services.
The contracting giant announced today that it had sold the business for £155m, £35m less than the £190m it announced it had agreed to sell the business for in August this year.
It said the final value of the deal was "subject to modest post-closing adjustments".
WorkPlace, which provides facilities management services to hospitals, schools and governments, has annual turnover of £650m and employs 15,000 people, according to Balfour Beatty's website.
Balfour Beatty said it would use the proceeds of the sale to reduce its borrowing and fund investments.
Andrew McNaughton, chief executive of Balfour Beatty, said: "I am very pleased with the successful execution of this transaction.
"Not only have we found a good home for the business, but we have also achieved good value for our shareholders."