Cofely follows up on acquisition of Balfour Beatty Workplace late last year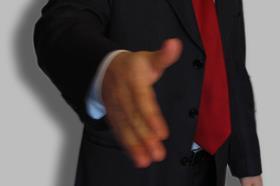 Lend Lease has sold its UK facilities management business to Cofely.
Cofely is one of the UK's largest facilities management businesses and also acquired Balfour Beatty Workplace late last year.
Cofely said its latest acquisition from Lend Lease will provide it with a £2.5bn guaranteed pipeline of work over the next 25 years, particularly in the public sector and healthcare markets.
The acquisition will be combined with Cofely and will immediately trade under the Cofely brand.
Jérôme Tolot, an executive vice president in Cofely's parent company GDF Suez, said: "The acquisition reinforces our strategy to further evolve our business here in the UK.
"It continues to strengthen our service capability and our credentials as a leading UK service provider.
"Lend Lease's facilities management business has many synergies with our existing business and it will also provide us with the addition of a full lifecycle management capability.
"This will allow us to introduce and integrate new smart & low carbon energy efficient technologies into buildings for customers over the term of the contracts".