Current boss of defence firm QinetiQ sits in on board level budget meetings, meets with divisional bosses and visits sites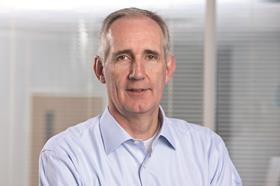 Leo Quinn, incoming Balfour Beatty chief executive, is "already having an influence" on the firm, after sitting in on a series of top meetings, Building has learned.
The current boss of defence firm QinetiQ has been sitting in on board level budget meetings, holding meetings with divisional bosses and visiting sites.
One source inside the firm said he had made "quite a few guest appearances" and had begun to influence directors of the business.
Quinn is not due to take up the post of chief executive until 1 January 2015.
Building understands Quinn's presence has been "well received" by staff at the troubled contractor, which has suffered a succession of profit warnings and is being subjected to a thorough review by accountant KPMG, at the management's request.
Balfour Beatty announced on Monday non-executive directors Bill Thomas and Belinda Richards had resigned from the board with immediate effect.
Balfour is now seeking a new chair, finance director and two non-executive directors.
Kevin Cammack, analyst at Cenkos, said the "the revolving door at Balfour Beatty is spinning faster than head-hunters can keep count of".
He said: "The good news is incoming chief executive, Leo Quinn, will certainly have his own 'team' around him to embark on the challenge of restoring former glories."