Chief executive Leo Quinn offered bonus of up to £10.5m in shares to hit target in three years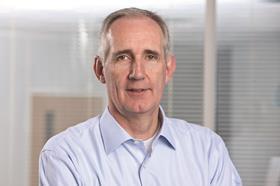 Balfour Beatty's new chief executive Leo Quinn is set to pocket up to £10.5m in shares if he nearly doubles the firm's share price over the next three years.
In a statement to the City yesterday, Balfour Beatty revealed Quinn's remuneration package, included the provision for him to receive up to 2,766,719 shares in the company over the next three years.
But for him to net the full bonus he will need to boost the firm's share price to £3.80, up from £2.01 today.
Quinn will also receive a basic annual salary of £800,000
He will receive 953,952 shares, worth around £1.9m at the current share price of £2.01, between now and August this year "to compensate him for awards forfeited on leaving his previous employer".
Quinn will then receive further bonuses in January 2017 and January 2018 if "performance conditions linked to total shareholders returns" are met.
The firm said that for Quinn to receive the maximum bonus from the final award - the largest award of all - would require the Balfour Beatty share price to average £3.80 over the last 60 days of 2017.
Quinn said he saw a "tremendous opportunity" to "deliver significant value for our customers, our people and our investors" from "restoring the company".
He said: "Balfour Beatty is a world-leading brand with world-leading talent. The entire leadership team will be aligned and incentivised, as I am, on creating a high-performing business that is built to last."
Kevin Cammack, analyst at Cenkos, said: "The magic number that investors will note in respect of this announcement is 380p. The hard part will be getting there but Mr Quinn's reputation goes before him and the share price has already rallied over 20% since his appointment was announced (although JLIF might have helped it along too) and ironically QinetiQ [Quinn's former firm] has fallen over 15%."
He added: "I can certainly see the recovery opportunity here and the value creation that theoretically is possible but continue to caution that some bad news (possibly including a passed dividend) might still be heading our way in the very short-term to give the new man a workable base to deliver from."