Deal to build transport system is firm's first PPP civils job in US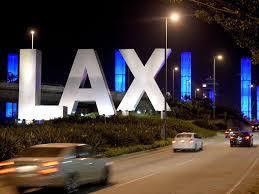 Balfour Beatty is part of a team that has won a $1.95 billion (£1.4 billion) PPP deal to build a transport system to ferry passengers around Los Angeles International Airport.
The team, which also includes Fluor, US contractor Flatiron, which is based in Colorado, and the US arm of Spanish contractor Dragados, will build a 2.25 mile route that will see up to nine trains running at the same time to connect the airport's central terminal area to a new car rental area as well as six stations that serve the airport.
Balfour Beatty and Fluor have the biggest share of the joint venture – called LAX Integrated Express Solutions – with a 30% stake each.
The pair both have a 27% equity stake in the scheme which is Balfour's first major public private partnership in the US civils infrastructure market.
The airport is the second busiest in the US, behind Hartsfield–Jackson Atlanta International Airport.
Balfour Beatty is due to report its 2017 results on 14 March.