Bam has announced the appointment of two regional directors for London and the Midlands.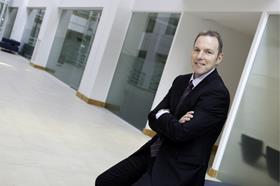 Bam Construction has unveiled a management rejig that sees new regional directors heading up the contractor's London and Midlands operations.
Rod Stiles, who is currently director of Bam in the Midlands, has been appointed as regional director for London.
He will continue to serve as a member of the senior management team of Bam in his new role.
Prior to his move Stiles was director of Bam Construction in the Midlands since 2014.
Stiles said: "There is no doubt that building in the capital city is a unique challenge: unique for its architecture, its logistical complexity, and its sheer commercial scale.
"I am ambitious for us to be recognised for the quality of the work we have done and will go on to do here."
Stiles will be replaced in the Midlands by David Ellis, who has also been appointed to the senior management team of Bam Construct UK.
Ellis joined Bam in 1996 and he was appointed as a construction director in 2013.