Pimlico job expected to finish in summer 2023
Bam is being tipped for a £50m scheme to revamp a 1950s office building in Westminster under plans drawn up by Eric Parry Architects.
Building understands the firm has beaten Kier and ISG to the deal at 11 Belgrave Road and is expected to sign on the dotted line for client Quadrum this week.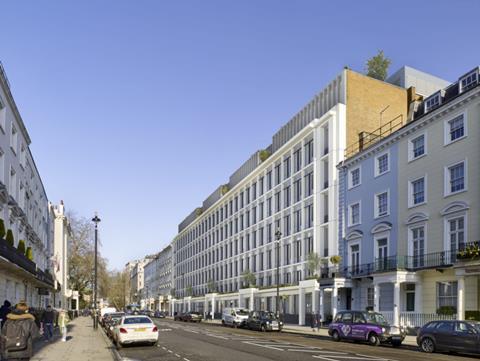 Deconstruct is due to finish in late winter work to tear down parts of the building which will see partial reconstruction, new facades, garden courts and roof terraces at the Pimlico address.
A new café, gym and wellness spa will also be part of the development which is Quadrum's biggest in London.
The job was given planning last August with work expected to finish in summer 2023. Others working on the scheme include QS Abacus, facade engineer FMDC and landscape architect Gillespies.
Previously, the most notable London job for Quadrum, which tends to work mainly in the US, was the refurbishment of 21 Dartmouth Street in Victoria.
Formerly the headquarters of the Rank Organisation, the entertainment group best known for the man with the gong who introduced the group's films such as Brief Encounter and The Ladykillers, the building was bought by Quadrum in 2014.
Irish firm Mac-group carried out a refurbishment under plans drawn up by Ben Adams Architects. The scheme was completed in January 2019 and the House of Commons signed a 20-year lease on the property a month later.