Firm wants to concentrate on core UK, Irish and Dutch markets
The Dutch owner of Bam has said it is selling its German business to concentrate on its core businesses in the UK, Ireland and the Netherlands.
The firm had previously flagged that it was mulling a sale of the division with the company yesterday announcing the €500m (£427m) turnover business was being bought by German real estate and construction company Zech Group, and the associated Gustav Zech Foundation.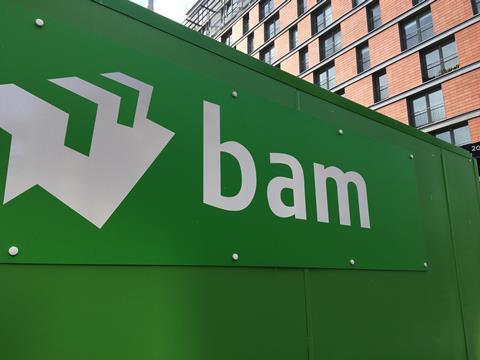 Last year, Bam agreed a €36m (£31m) settlement at its German business, which is based in Stuttgart and employs 750 people, following a fatal accident on the Cologne metro its German Wayss & Freytag tunnelling arm helped build 12 years ago.
Bam is already shutting down its loss-making Bam International arm, which nosedived to a of €110m loss last year, has earlier this year said its future strategy at its Belgian business could include sell-offs.
In its last set of annual results, Royal Bam said revenue fell 5.5% to €6.8bn (£5.8bn) in 2020 with its pre-tax profit falling from a €23.4m (£20m) profit last time to a €237m (£203m) loss which included nearly €45m (£39m) of restructuring costs.