Bam Properties wins approval for its latest £70m office project in Leeds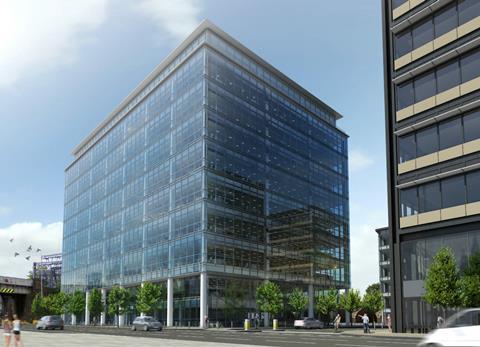 Bam Properties has won planning permission for its £70m office development Latitude Yellow in the West End of Leeds.
The ten-storey building fronting the firm's Wellington Road site will comprise 157,000 sq ft of Grade A office space with a basement providing parking for 69 cars and 92 bike. The project will be built by sister company Bam Construction.
The scheme is initially being offered on a pre-let basis at a quoting rent of £24.00 per sq ft, which will allow early occupiers to influence the interior specifications and finishes of their space.
Bam Properties northern development manager Paul Smith said: "The recent upturn in take-up in the Leeds office market was behind our decision to take Latitude Yellow to the next stage.
"There is currently a high level of demand for quality office space in the market and we believe these two buildings will provide everything cutting-edge companies are looking for in Grade A office space in the heart of a thriving international city."

Bam also has planning permission on its five acre Wellington Road site for Latitude Blue, a 119,000 sq ft seven-storey office building.