EC Harris report shows over half of European banks expect lending to rise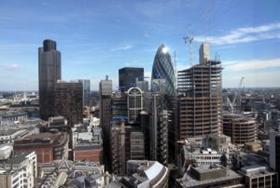 Bank lending to development projects is likely to increase over the next five years, an EC Harris report published today suggests.
Over half (57%) of the 29 European banks surveyed in the European Property Finance Trends report believe banks will lend more to development projects in the next five years.
However 47% said the amount of lending to development projects has declined over the past 12 months – with 36% reporting no change and 17% reporting an increase.
The report found office developments are the most attractive for lenders, with 26% of respondents expressing the asset class as their preference.
Offices topped the table ahead of retail and residential (21% each), logistics (12%), hotels (7%), other (7%) and student accommodation (6%).
The report also found evidence of a "repatriation of bank lending", with fewer European banks willing to lend outside their home countries – with the exception of Spain.
UK bankers are more optimistic than their European counterparts with two thirds (66%) confident that that there will be more lending to development projects over the coming five years, compared to less than half (48%) of bankers in mainland Europe.
Germany is viewed as the top country in Europe for investment, followed by the UK, France, Poland and Turkey.
Matthew Cutts, head of lenders and investors at EC Harris, said: "Whilst conditions remain difficult, there are still opportunities for developers seeking development funding from banks.
"Pre-let assets, particularly offices, are the most desirable for bankers, offering a stable return, over riskier, speculative developments.
"Retail is still attractive, but the lack of new development opportunities means that alternative asset classes, such as residential, are now proving equally appealing."