Coronavirus fears trigger rate cut to lowest ever level
The Bank of England has cut interest rates to their lowest ever level in a move that temporarily arrested the stock market freefall of the UK housebuilding industry.
The rate cut to 0.1% is the Bank of England's second in a month in a bid to limit the deepening economic crisis triggered by the coronavirus pandemic.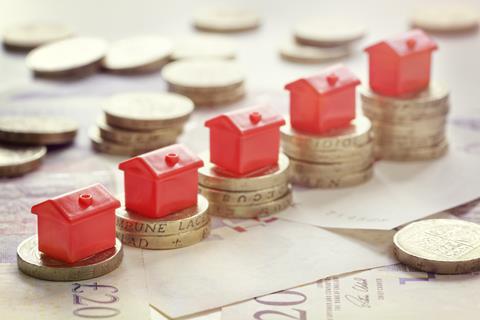 Housebuilder shares, which had fallen sharply today for the fourth consecutive day, briefly rallied on the news, albeit not making up for losses in early trading.
Towards the end of the day shares in Barratt were down nearly 8%, those in Persimmon down 2.5% and Taylor Wimpey nearly 5%.
The value of these three firms, alongside many other listed housebuilders, has now plummeted by between 50% and 60% in the past month.
The move by the Bank of England in theory makes it cheaper for prospective buyers to take out mortgages and purchase homes. In normal times this would be seen as a boost for the housebuilding sector.
However, with prospective buyers advised to cut non-essential social contact such as site visits, and facing deeply uncertain economic prospects, it is not clear to what extent demand for new homes will hold up despite this move.