Government says move reflects its desire to secure more private sector investment into infrastructure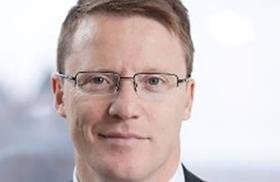 Government infrastructure body the Infrastructure Projects Authority has appointed investment banker Matthew Vickerstaff to the newly created roles of deputy CEO and head of project finance.
The government said the move reflects the importance it places on "securing private sector investment to fund the country's infrastructure".
In addition to his role at the Infrastructure and Projects Authority (IPA), Vickerstaff (pictured) will also be head of project finance across government, the first time such a post has existed.
Commenting on Vickerstaff's appointment, chief secretary to the Treasury, David Gauke, said: "Matthew's proven experience and commercial expertise will help the UK attract additional infrastructure investment by bringing the private sector on board."
Vickerstaff said: "This government's ambition to deliver high quality infrastructure must be matched by its ability to work with investors, project sponsors from the UK and across the world."
In his role, among other things Vickerstaff will be responsible for managing PF2 policy and implementation.
He spent spent over 10 years at French finance firm Societe Generale, leading teams responsible for advisory, banking, equity investment and the capital markets with clients across industries including airports, ports, rail, roads, PPPs, utilities, renewables, energy and real estate.