Housebuilder profit, selling prices, sales rates and completions all up in second half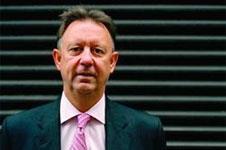 Barratt beat market expectations in impressive trading in the second half of the year, the housebuilder revealed in a stock exchange announcement this morning.
Britain's biggest housebuilder said profit growth and debt reduction during the first six months of this year beat market expectations.
The firm's sales rate, total number of completions, average selling price and operating margin also grew.
The firm said profit before tax and exceptional items for the full year to 30 June 2013 would be circa £192m, which it said was "ahead of the top end of analysts' expectations".
The group's net debt position also improved faster than expected, reducing over four fifths to £30m as at 30 June, compared to £167.7m the previous year.
Barratt's sales rate was up 17.9% on the previous year and up 34.7% since the launch of Help to Buy in April.
The firm's private average selling price was up circa 9% to circa £221,000, while total completions including joint ventures rose to 13,663, with private completions up 16.1%.
Barratt's operating margin increased to circa 10.4% in the second half and circa 9.7% for the full year, up from 8.2% in the prior full year.
The group approved the acquisition of 18,526 plots worth £1bn during the year, up from 12,085 the previous year.
Chief executive Mark Clare said: "As more house buyers return to the market, supported by improved mortgage availability and the Help to Buy scheme, we are in a strong position to continue to grow the value of the business.
"We are increasing our investment in land whilst reducing debt and have delivered a performance ahead of expectations.
"Momentum is continuing to build and with forward sales up substantially, we are confident we can improve our performance still further in the year ahead."
The firm's full year results will be announced on 11 September.