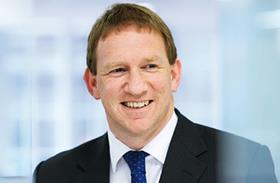 The country's biggest housebuilder produced just 144 more homes in the last six months of 2017 than it did in the same period the year before despite a government push to address the current housing crisis.
In a trading update for the six months to December 2017, Barratt revealed it had completed 7,324 homes in that time, compared to 7,180 completions for the same period the year prior.
The firm built just eight more affordable homes in the last six months of 2017, compared to the same six months the year before.
The update was issued ahead of the release of Barratt's interim results on 21 February.
But the company's strong land purchasing programme has it positioned for further increases in completions moving forward.
The firm revealed it has £641.2m of land approved for purchase, compared to £328.2m in the same period in 2016.
This equated to 51 sites, up from 39 in 2016, and 13,263 plots compared to 5,262 plots the previous year. The firm confirmed plans to approve more than 20,000 plots in FY18 as a whole.
Due to the extensive land purchases, as well as the payment of £348m (2016: £248m) of dividends in November, the company's net cash fell from £196.7m in December 2016 to around £165m.
David Thomas (pictured), chief executive at Barratt Developments, said: "We have delivered a strong performance in the first half, underpinned by our focus on quality, design and industry-leading customer service.
"As the UK's largest housebuilder we remain firmly committed to helping address the housing shortage whilst delivering excellent operational and financial performance."
The firm said the average selling price on completions was up 6.5% to £281,000 with its forward order book standing at £2.4bn at the end of 2017, a rise of 2% on last time.