Housebuilder also combining Aldgate and Stratford teams in London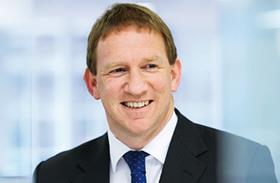 The country's largest housebuilder Barratt is opening a new division in the east of England as it looks to capitalise on new growth opportunities in the region.
The division, BDW Cambridgeshire, will be based in Peterborough and will open later this year, with the firm claiming it will help it to continue to increase volumes to meet the high demand for new homes in the region.
BDW Cambridgeshire has already agreed terms on land for more than 1,000 homes and said it will be creating 50 new jobs over the next three years.
It will focus on markets in areas highlighted recently by the National Infrastructure Commission's report, Partnering for Prosperity, which identified opportunities to create "well designed, well connected, new communities" for the Cambridge – Milton Keynes – Oxford arc.
In London, Barratt is combining its Aldgate and Stratford teams into a new bigger east London division having agreed terms to move into new offices on the Olympic Park. Barratt's Brentford division will be rebranded as Barratt West London.
The fiirm has increased the size of its business in the capital to more than 600 employees over the last five years. Currently there are 3,000 people on its sites delivering more than 1,500 units per year and nearly £1bn in revenue in 2017.
David Thomas (pictured), chief executive of Barratt Developments, said: "The strong market we are seeing across the country, good consumer demand combining with an improving planning environment and supportive government policy, gives us the confidence to continue to expand our business.
"Our new Cambridgeshire division and combined East London division will help us to deliver the growth we are targeting over the coming years."
The expansion news comes after Barratt last week revealed it produced just 144 more new homes in the last six months of 2017 than it did in the same period the year before, despite a government push to address the current housing crisis.