Rob Tincknell has resigned after a decade at the helm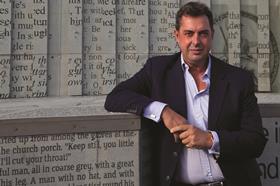 Rob Tincknell has resigned as chief executive of Battersea Power Station and will be leaving the company in early summer.
Battersea Power Station Development Company Limited (BPSDC) has announced Tincknell will be stepping away after 10 years in charge.
BPSDC has confirmed Simon Murphy, who is currently deputy chief executive and chief financial officer of BPSDC, will be appointed chief executive with effect from 1 May 2018.
Tincknell said: "After 10 years as chief executive of this extraordinary project, leaving has been a difficult decision for me.
"I hand over to Simon knowing the fantastic team we've built here will take the development forward in a way which continues to make us all proud and deliver for London.
"I would like to thank the Malaysian shareholders for their unstinting commitment and support over the years, Battersea would certainly not be happening without them. I look forward to continuing to support the project and the shareholders as a member of the Advisory Board."
Tincknell began his involvement with Battersea in 2008 focusing on the masterplan.