Rob Tincknell tells Building £8bn development has not had to cut sales prices
The chief executive of the developer behind the £8bn Battersea Power Station scheme has denied the scheme has had to cut sales prices as a result of the downturn in the "prime" London property market, hitting out at "scare stories" about the Nine Elms regeneration.
Battersea Power Station Development Company chief Rob Tincknell told Building that not a single purchaser had defaulted on their purchase so far in the whole Nine Elms area and that the power station had made a further £110m from residential sales in the last six months from just 50 properties.
The regeneration scheme has been hit by a series of negative headlines about progress, with property data firm LonRes saying a third of new builds in the area spent more than a year on the market, far higher than other areas, and just 17 were sold at or above asking price.
Agents have reported a big impact from stamp duty changes, Brexit fears and changing currency exchange rates on prime market sales in the last year.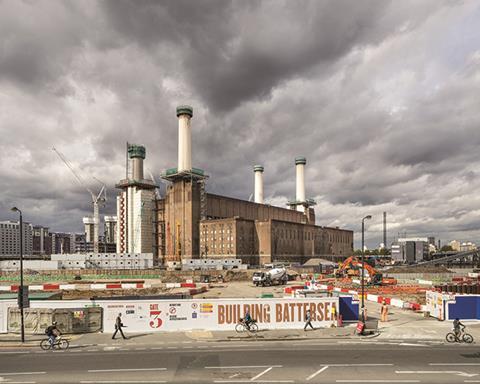 But Tincknell dismissed the reports about Nine Elms as "nonsense scare stories". He said stories about falling prices at the Power Station development were based upon analyses of resales of units by investors who had bought off plan and tried to sell them on at a large profit before completing.
Some of these, he said, had been forced to reduce their price expectations, resulting in the reports of price falls.
"Not a single property has been resold beneath our original sale price," he added. "Yes, there has been a slowdown in the market and the changes in stamp duty have taken the froth out. But this is in comparison to three exceptional years.
"The average resale value was running at 30% above sale price, it's come down a bit to 20%. Across the competed schemes in Nine Elms there hasn't been a single purchaser default."
Tincknell added that 60% of sales have gone to British passport-holders and said the developer was doing "about 10 deals a month" with purchasers looking to sell on their apartments. He confirmed the developer was not slowing or pausing construction in response to the changing market.
The first residents are due to complete their purchases and move in to the first phase of the Battersea scheme, being built by Carillion, in a phased handover from the end of this year to spring next.
Ravi Govindia, Wandsworth council leader and co-chair of the Nine Elm Vauxhall Partnership also admitted sales rates had fallen but said: "It's clear that demand from overseas has slowed right across London but the bulk of Nine Elms buyers have been UK-based so the area is well protected.
"There's a misconception that every new property in Nine Elms is a riverside penthouse and they're all on the market right now. In reality these homes are spread across many different markets, price points and tenures and will be built gradually over 15 years.
"During this time we will also be delivering new Tube stations, parks, embassies, another riverbus pier and two new town centres. The area's appeal is only going to increase as this happens."