Shortlist out in November
The British Council for Offices has launched a competition asking would-be participants to design an office fit for 2025.
Entrants will be asked to consider key global issues, from the coronavirus pandemic, tackling the climate crisis, to ongoing issues around equality and inclusivity.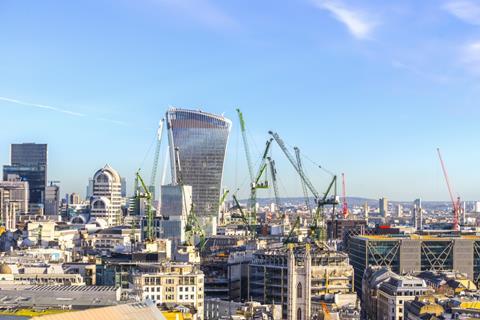 Entrants must be BCO 'NextGen' members, aged under 35.
The competition can be entered individually or as a multi-disciplinary team of up to three participants.
Entrants will need to submit 500 words summarising the idea, one main image featuring a vision of the post pandemic workplace, one supporting image with up to five diagrams, along with charts and images explaining the idea and submitter information.
Entrants are free to choose their own theme related to the current global state, or one of a list supplied by the BCO.
The deadline for entries is 29 October. The shortlist will be revealed on 16 November.
Possible entry themes
Redefining the purpose of the physical office space: Why work in the office when you can work anywhere?
Shifting work patterns: The rise of working remotely and more flexibly with teams connected via technology.
Increased localism: The potential for suburban hubs with blended uses, to support traditional city office locations.
Reduced densities of office buildings: Opportunities for alternative uses or sustainable re-use to drive greater utilization and value.
Designing Inclusively: Intergenerational working, mentorship and work experience opportunities.
Increased data tracking, gathering and analysis to ensure the office is safe environment to visit.
Focus on hygienic and healthy buildings and the role of new technologies to accelerate this.