Minimum target for offices upgraded from BREEAM 'very good' to 'excellent'.
The British Council of Offices (BCO) has strengthened its sustainability targets in an early update to its influential guide for office designers.
The minimum BREEAM target rating in the BCO's Guide to Specification, which is widely considered as the 'design bible' for the commercial sector, has been upgraded from 'very good' to 'excellent'.
The guide is normally published every four or five years and provides advice on best practice for built environment professionals.
The BCO said the decision to update it early reflects the rapid progress in the sector in adopting more demanding sustainability targets.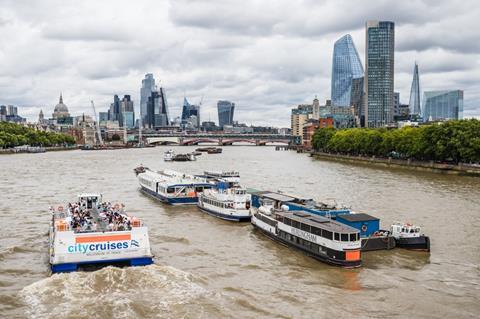 It has also introduced the NABERS UK building certification standard, an energy performance rating based on measured energy use, and recommended that offices should target a five-star rating for new schemes.
Other changes include the addition of smaller column spans of 6m to 7.5m to aid the future adoption of sustainable alternatives to steel and concrete such as timber.
The BCO said this would provide designers with more options to minimise embodied carbon in buildings.
The organisation's chief executive Richard Kauntze said: "The 2023 update will drive the decarbonisation of the office sector, enacting change to help the industry deliver on the UK's net zero by 2050 target.
"This new guidance for the highest-quality offices introduces more generous space standards and greater design flexibility to support wellbeing and sustainability as the office sector adapts to the world of hybrid work."
Neil Pennell, chair of the BCO's technical affairs committee and head of design innovation and property solutions at developer Landsec, said the new guidance reflects changes in design thinking since 2019 driven by net zero targets, increased hybrid working post covid, changes in regulations and improvements in equipment performance.
"There is a clear imperative to adopt a whole-building approach to decarbonise the sector which needs to start with the design and specification of new and refurbished office space," he added.
The BCO also released an early update to the guide in October recommending lower density offices to accommodate new post-pandemic working practices.
The body said occupiers should target a "sweet spot" of 10-12sqm per person, up from the 8sq m per person it recommended in its 2019 guide.
BCO members surveys said less densely populated offices would reduce the requirements for mechanical, electrical and plumbing systems, thereby reducing embodied and operational carbon.