Richard Saxon adds BIM was a factor in £100m takeover by Japanese engineer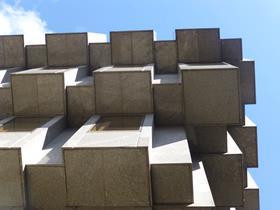 Former BDP chairman Richard Saxon has said the architect and masterplanner had been looking at formal tie-ups with other firms for years before the firm was finally snapped up last week by Japanese engineer Nippon Koei for just over £100m.
Saxon spent more than a quarter of a century at the practice – the UK's third biggest architect behind Foster & Partners and Atkins – and said the deal was a good one.
"There had been explorations for years and Japanese firms are a good cultural fit for the BDP ethos," Saxon told Building. "There had been explorations, for relationships of various kinds, for many years. Some resulted in formal links or takeovers by BDP and some in new offices.
"Japanese firms were appraised during the 90s when they were globally active. I gather that BDP see this as the way to 'pivot to Asia' and to provide the capital needed."
But he admitted the deal had caught him off guard. "It's a shock. Secrecy was complete."
The Japanese firm paid £102.2m for the entire BDP business, which last year had a turnover of £81m and employs 950 people. The news ends more than 50 years of independence for a practice that was set up back in 1961.
BDP has six studios in the UK as well as a number dotted overseas including the Netherlands, China and India.
Saxon said BDP's take-up of new working methods was also behind Nippon Koei's decision to move in.
He added: "BIM was a factor: they see BDP as a guide to taking up BIM in Japan where they expect a government mandate eventually."
Saxon was chair of BDP from 1996 to 2002. He trained as an architect before joining BDP as a graduate, moving up to head up the firm's London office for five years before taking on the chairmanship. He is now principal at Consultancy for the Built Environment.
Nippon Koei was set up in 1946 and listed on the Japanese Stock Exchange eight years later.
The firm's president Ryuichi Arimoto said: "The combination will create significant opportunity to add value for our clients and, I am confident, will lead the group to become the world's leading integrated architecture, engineering and design company for the next generation."
The company employs around 3,200 people and had a turnover of £430 million last year. It has over 30 offices in Japan and the rest of the world – although none in Europe and North America.