Firm says labour and material shortages pushing construction costs up
Bellway has upgraded expectations of the average sale price of its homes for the year by £5,000 amid a continuing boom in the housing market.
The listed housebuilder said it now expected the average selling price of its homes to be around £300,000 for the year to July, compared to £295,000 last time it updated the market.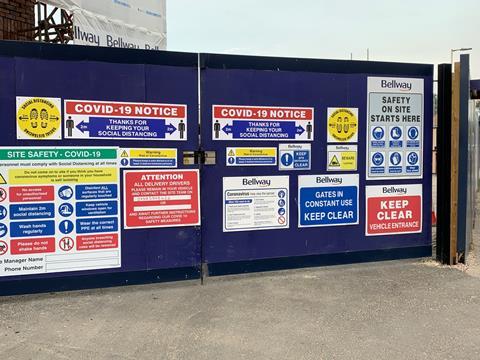 With the firm still expecting to sell 10,000 homes this financial year – a third above the covid-hit figure from 2020 – this price upgrade could be expected to add £50m to the firm's annual profit.
The business said it had sold 239 homes per week since 1 February, up from 158 in the same period last year, and only just below the 244 recorded in 2019 before covid hit.
It also said it had made a record investment in land in the financial year to date, with deals struck for nearly 16,000 plots – around 60% up on the equivalent figures for both 2020 and 2019.
Bellway's strong update comes amid continuing evidence of a boom in the housing market, with prices now up more than 10% year-on-year according to the Nationwide. Last week Bank of England chief economist Andy Haldane described the market as "on fire", while the RICS said price rises were now more widespread across the country than at any point since the 1980s.
Bellway said the sales had allowed the value of the forward order book to rise by 20.5% to £1.9bn, including 6,763 homes. However, it said it was also starting to feel the effect of shortages of labour and materials, translating in to "some upward pressure" on construction costs.
It said these pressures were most pronounced when the group had to annually renew its procurement agreements but that, so far, "house price growth is, in general, currently offsetting these sector-wide cost pressures and in turn, helping to preserve site-based margins".