Local authority wants firm to build a range of schemes on earmarked sites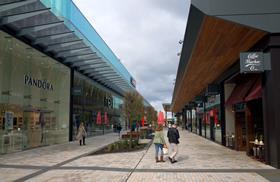 Bracknell Forest council is eyeing up a £300m development partner to deliver a number of schemes throughout east Berkshire.
The local authority wants new residential, commercial, retail and community spaces to regenerate the area and create an '18-hour town centre' in Bracknell (pictured).
The chosen firm will be expected to contribute cash to the JV but the council has said it may provide funding through loans or equity contributions.
Firms interested in the 10-year partnership have until 27 June to register their interest, with five expected to be invited to tender on 12 July.