Haworth Tompkins, Asif Khan, BIG, Grimshaw and AHMM on Lendlease's winning bid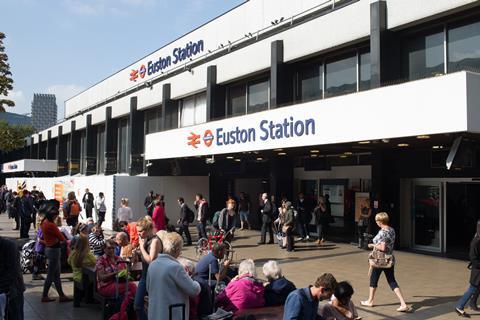 Danish practice BIG, a team featuring AHMM and Grimshaw, as well as Asif Khan and Haworth Tompkins have won the job of planning the £4bn transformation of Euston ahead of the arrival of HS2.
The architects all worked with Lendlease on its winning bid to become master development partner for the 54ha site which includes publicly owned land around the London station.
Arup, Aecom and Prior & Partners are also on the winning team, which was confirmed yesterday by transport secretary Chris Grayling and Network Rail.
Grayling said the deal could unlock up to 1,700 new homes, nearly 5,000 sq ft of development space around the wider station site and create 19,000 jobs.
The project will include shops and office space, public spaces and new routes across the site.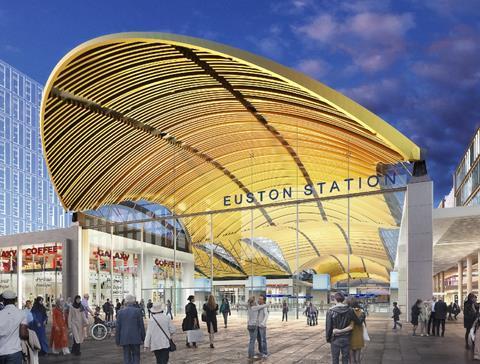 David Biggs, managing director of Network Rail Property, said the development – which has been branded the Euston Station Quarter – would be modelled on the transformation of King's Cross.
He said it would act as a catalyst for the regeneration of the wider area and would be in line with Camden's Local Area Plan.
But concerns have been raised over the last few years that the project could threaten thriving independent businesses in the area, such as the restaurants of Drummond Street, and displace settled communities.
HS2 chief executive Mark Thurston said: "The arrival of HS2 gives us a unique opportunity to transform the wider Euston station site, opening up the station to the surrounding community with new streets and public realm as well as opportunities to unlock thousands of new jobs and homes, anchored around a common masterplan vision."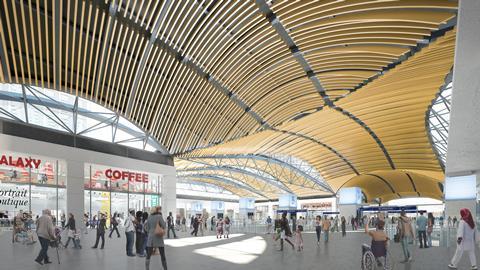 The news comes less than a month after Grimshaw and Arup were named designers for the rebuilding of Euston Station into an interchange combining rail service, HS2, potentially Crossrail 2 and two Underground stations: Euston and Euston Square.
The main construction phase for the station is due to begin in 2019, with the first HS2 services arriving in 2026.
Lendlease will now work with the Greater London Authority and Camden council to develop a masterplan and progress opportunities for "sustainable mixed-use development" once station construction is complete.
Earlier this month, five teams, including a Costain/Skanska joint venture and a standalone bid from US firm Bechtel, were shortlisted for the £1.65bn deal to build the new HS2 station at Euston. A winner will be chosen this autumn.
Opened in 1837, Euston was London's first inter-city train station. It was completely rebuilt in the early Sixties and now handles around 42m passengers a year – more than double what it was designed for.