Scheme described as a 'courtscraper'
A scheme in New York by BIG which has been modelled on US high-rise buildings and European courtyards has been completed.
Called a Courtscraper, the 32-storey building – which at peak hits 137m – runs across just over 77,000sq m and includes 2,000sq m of gardens. It features just over 700 apartments.
Developed by New York-based Durst Organisation, the building is known as VIΛ and occupies nearly a full city block at the corner of West 57th Street and the West Side Highway.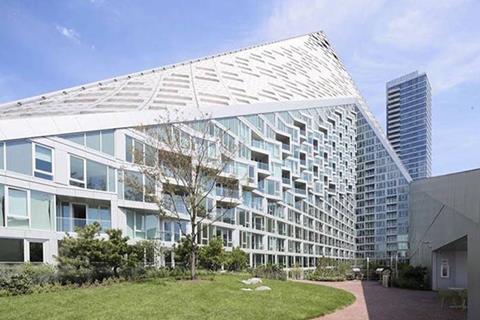 Amenities include lounges and events spaces, a golf simulator, movie screening room, a pool, a basketball court, gym and exercise studios and game rooms.
Once completed, the ground floor commercial space will include a restaurant, cinema and the first US retail store for the American Kennel Club.