Construction on French development to start in 2016, opens to the public in 2018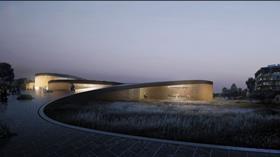 The winner of the design competition for the Cité du Corps Humain (Museum of the Human Body) in Montpellier, France, has been announced.
Danish architect Bjarke Ingels Group (BIG) was chosen to design the 7,800 sq m development, with construction set to start in 2016.
The group's design will be incorporated into the newly developed Parc Marianne area.
The building's roof functions as a garden, while the facades are transparent. The interior forms eight major spaces which are continuous and on a single level.
The jury noted BIG's design combined environmental, innovative and functional qualities. The building is set to open to the public in 2018.