Steel firm fabricated 30,000 tonnes last year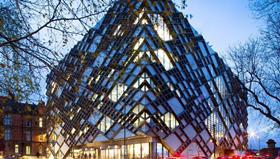 Barnsley steelwork contractor Billington said it had increased its fabrication and processing capacity by 20% to more than 30,000 tonnes last year.
The group bought a site in nearby Shafton two years ago which had been principally occupied by Sherling Steel, a steel profiling and processing business.
An ongoing project to expand capacity of material fabricated and processed at the facility was on track, Billington said, with three more years to run.
It said the site had processed 5,000 tonnes of steel last year, taking the firm's overall capacity to in excess of 30,000 tonnes, versus the 25,000 tonnes recorded in 2016.
Chief executive Mark Smith said UK structural steel demand was forecast to remain stable throughout 2018 and 2019 and while it had dealt with fluctuations in raw material costs, Billington had seen steel prices stabilise recently.
He added that despite the collapse of Carillion and a dip in construction output since the five-year high recorded in March 2017 "forecasts indicate that for the next two years structural steel consumption in the UK will remain at the levels seen in 2017, which is positive for the company".
The firm, whose recent work has included a new engineering building (pictured) built by Balfour Beatty for Sheffield university, said pre-tax profit in 2017 rose 16% to £4.4m on turnover also up 16% to £73.5m.