Steel firm posts improved set of figures for 2018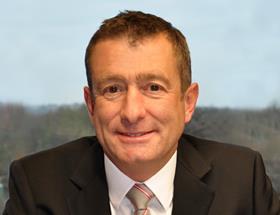 Billington bosses have said they steer clear of poor payers and want to see the greater use of project bank accounts.
The South Yorkshire-based steel contractor was speaking as it turned in an improved set of numbers last year – hiking pre-tax profit up 11% to £5m on the back of a 5% jump in turnover to £77m.
Chief executive Mark Smith said: "We don't work for anyone who isn't a fair and reasonable player. There is a drive for our partner companies to treat us fairly, [with payment] terms of 35-45 days.
"To be honest we tend to work with the likes of [Wates and Sir Robert McAlpine] as well as ISG – all of those we find are very fair payers."
And Trevor Taylor, Billington's finance director, added: "You're always going to get a mix of payers, better and worse in any industry. Our job is to work as hard as we can to steer us towards the better selection."
Last week Cabinet Office minister Oliver Dowden wrote to 10,000 firms telling them to improve their payment records – or face being barred from government contracts.
Smith (pictured) said he would support the wider use of project bank accounts, where suppliers are paid directly from a ring-fenced pot of money. "We'd love to see their introduction on a fair and reasonable basis," he added.
Revenue at the business, which last year completed a £5.2m deal for Mace on a new building (pictured) going up at Lincoln Inn Fields for the LSE designed by Rogers Stirk Harbour + Partners, is targeted to hit £80m in 2020 but Smith the days of 10% margins, which it was hitting before the 2008 crash, were still a way off.
"Do we see them getting to that in the short or medium term? Probably not. But we would like to see a sustained period of moderate growth in that margin level to avoid a boom and bust scenario."
Billington's operating margin in 2018 was 6.5%, up from 6% the year before.