Firm issues another profit warning and promises delayed 2020 accounts next month
The scale of the problems facing new NMCN chief executive Lee Marks and would-be saviour Svella deepened today when the firm admitted that more problems at its building arm would send overall losses at the group "significantly in excess" of the £24m the firm had already warned investors about in May.
The latest blow was delivered in a stock exchange announcement following the listed civils contractor's general meeting this morning.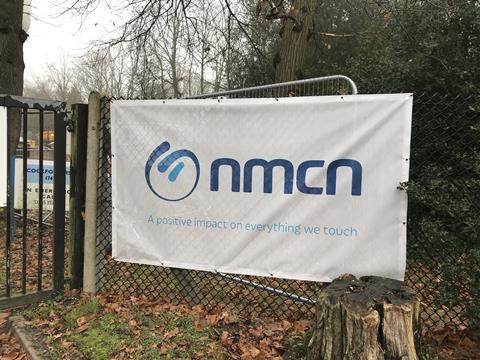 NMCN, which has been labouring under a series of revisions to how much money it will lose when it finally publishes its 2020 accounts, said auditors had now discovered additional problems at its building arm.
It said: "Subject to completion of the audit, the Group is now expecting to report overall underlying losses before tax significantly in excess of the £24m indicated in the announcement of 28 May.
"This will include both a material element which is attributable to 2019, and recognition within the 2020 Results (rather than in 2021's financial results) of certain losses connected to the performance issues in the Group's Building business unit."
It added that it had still not signed off a refinancing agreement with Svella which was announced last month.
This is worth up to £29m which will see it hand a controlling stake to a three-year-old business that specialises in rescuing stricken firms.
Marks, who joined in May, added: "Since the announcement on 21 June of the recapitalisation, Svella has worked very well alongside the Company to progress the transaction and remain committed to ensuring that the recapitalisation is completed at the earliest opportunity."
Last month the firm was forced to suspend its shares after confirming that it would miss the 30 June deadline for filing its 2020 accounts. These are now expected to be published some time next month.
This afternoon's news means it is the fourth time the firm has had to revise its 2020 losses upwards since first announcing an original projected £15m loss last autumn.
The firm has been hobbled by two loss-making water jobs along with problems at its building arm.
In 2019, NMCN posted a pre-tax profit of £7.4m on turnover of £405m. It has already said that this year will be another loss-making one for the firm.