Materials firm says revenue up 15% on pre-pandemic number
Materials firm Breedon has said it expects 2021 profit to be above the top end of analysts' expectations.
In a trading update, the firm said that booming demand meant profit would eclipse the £131m previously predicted.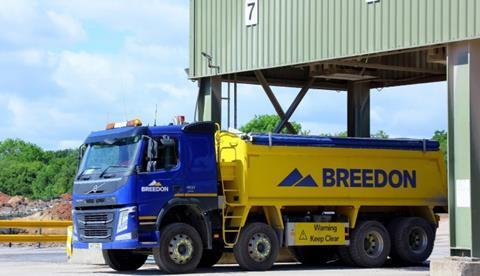 It added: "Full year [profit] will now be stronger than we expected and, assuming no adverse weather events, will be slightly above the upper end of the range of market expectations."
It said revenue in the 10 months to October was up 31% to £1.045bn with like-for-like revenue up 15% on the figure recorded in 2019 – before the covid-19 pandemic struck.
The firm is expected to release its 2021 results next March.