Second phase of grant fund for care and support homes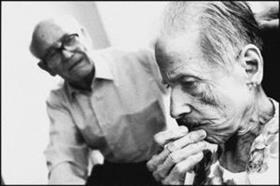 Mayor of London Boris Johnson has announced a £35m investment in housing for older and disabled people, in partnership with the Department of Health (DH).
The second phase of the care and support housing fund offers loan or equity finance for private house builders to deliver specialised housing projects for older people and disabled adults who want to privately own or rent their homes.
Developers can also bid for grants to finance mixed-tenure developments which have private and affordable housing for older and disabled people.
The Greater London Authority (GLA) said there would be "a special focus on developments in and around town centres, which many older and disabled people find attractive as they can quickly and easily access local shops and amenities".
The first phase of the fund handed out grants of £30m in July 2013, for 669 homes on 35 supported housing developments across the capital.
Some 16% of London's population is over the age of 65, according to the GLA. It predicts that between 2011 and 2036, the number of over 65s could increase by 64%.
Johnson said: "With London's rapidly growing population it's vitally important we ensure the housing needs of older people and disabled adults are properly addressed.
"This funding will encourage house builders to prioritise specialised housing which can easily be incorporated into mixed tenure developments. I would particularly like to see new accommodation with easy access to town centres and local amenities, ensuring residents can fully remain part of the community."